Tapang Lake, Nijigarh – How To Reach, What to Do, And Many More!
The Tapanga Green Lake is situated in Khordha District's Nijigarh. Both Khordha town and Bhubaneswar are 37 miles away. Odisha Canyon Lake is also known as Bada Sauli Mundia. After the stone mines were mined, the man-made lake was made. It is lovely to watch the sun's rays reflect off the lakes' emerald waters. It has grown to be one of the most sought-after tourist sites since it is surrounded by stunning scenery on all sides.
The area was once utilized for stone quarries, but precipitation has since flooded it. There is disarming dynamite next to the lake that could endanger nearby residents. The Khordha Administration has designated the region as a restricted area taking this into account. 
The Khordha district has a picnic area called Bada Sauli Mundia. Nobody could ever think that such a location existed close to Bhubaneswar. Many tourists came to Tapang Lake during the pandemic and shutdown. The Barunei and Karunei hills are also 15 km away from Tapang Lake.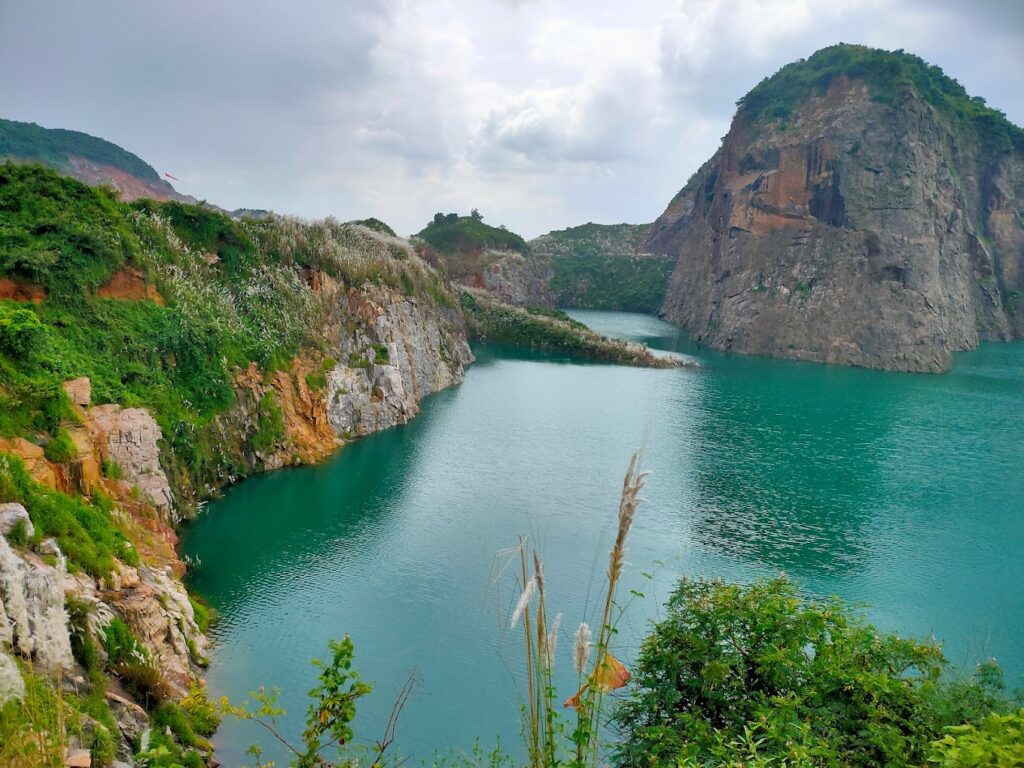 How to travel to Tapang Lake?
The average travel time between Bhubaneswar to Tapang is one hour and five minutes.
The first train from Bhubaneswar to Tapang is 58411 Bbs-bam Pass. At 10:05, it departs from Bhubaneswar.
Bbs-psa 08443 The final train from Bhubaneswar to Tapang is the Pass Special. At 19:25, it departs from Bhubaneswar.
Tapang Lake is a very beautiful lake to just sit around and relax in the wind or just gaze at the scenic beauty. Though the place is restricted due to of course some dynamite activity but the lake serves as an aesthetic pleasure to the eyes.